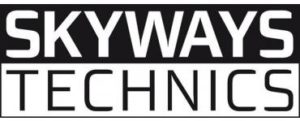 Skyways Technics A/S is searching for qualified, motivated and team oriented Engineers for Line Maintenance working on fixed wing aircraft. We offer permanent positions located at our facility in Billund, Denmark.
Applicants with EASA AML must be current on the following aircraft: ATR 42-400/500/72-212A series.
Certified Engineers with experience from Base/Line Maintenance as Team Leader are preferred.
You will work in a team with highly qualified colleagues and must expect varied working hours including night shifts.
Applications are invited from candidates with the following skills and experience:
Proven EASA Part 66 B1 AML or combined B1/B2
Previous experience from line maintenance as a technician
Can work structured, autonomous and good at decision making
Quality conscious
Excellent English knowledge
Team player
Remain calm in stressful situations
You are energetic and flexible
Applicants must have the right to live and work in Denmark
Your options
When you join Skyways Technics A/S, you sign up for an exciting and all-round job as permanent staff member in an international environment. An exciting and challenging opportunity for a highly motivated individual with a go-to attitude, prepared to work both autonomously and as a team player. Major changes and fast expansion within the organization provides great opportunities for both personal and professional development. You will be working within a young company where Competence, Co-operation, Respect and Responsibility are key values.
Application
If you have any questions as to the job, please contact Line Maintenance Manager Kenn Knudsen, phone +45 27 77 97 15 or kdk@skywaystechnics.com
Please apply at your earliest convenience. We do not have an application deadline but accept applications as long as the job is posted. The position will be closed down once we have found the right candidate. Please send your application with relevant documentation to: HR@skywaystechnics.com
About us:
With and more than 60 years of aircraft maintenance and spares support, Skyways Technics is well known, experienced and ready to bring forward the highest of standards in the services supplied. The company has its head office and hangar facility in Sonderborg Airport (SGD), Denmark, but has also inventory and hangar facilities in Billund Airport, Denmark. Furthermore, Skyways Technics has sales offices in Kuala Lumpur, Dubai and is just about to enter Americas with the new office in Florida. The global development is a continued process, ensuring presence close to ATR and CRJ operators and other customers. Learn more via www.skywaystechnics.com.
Expirer: 23.10.2018