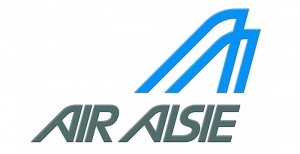 We are expanding our worldwide activity and are looking for a knowledgeable and energetic Part M Planner to our team in Sonderborg.
Job Description
With reference to the Planning Manager you will be responsible for:
Maintenance planning, Aircraft time control including reporting flight hours and information to maintenance service providers such as MSP, JSSI etc.
Coordination with maintenance facilities and crew.
Continuously update and follow up in CAMP and SAM, create and follow up on work orders in Corridor, create work orders for external maintenance service centers including day to day contact regarding maintenance slots and invoice follow up.
Assist with control documentation during phase in and out of aircrafts.
Assist with Airworthiness Review preparation.
Other Part M related tasks to support the entire maintenance organization.
About you
You must have an aviation technical back ground through an aviation university degree or obtained EASA Part 66 AML.
You will be responsible for keeping yourself updated with Part M relevant information including the EASA regulations and will therefore need to have or receive relevant courses. We expect that you have relevant Excel/MS office experience.
Your work will take place in an international and at times hectic environment. It is therefore a requirement that you are task oriented, able to manage several tasks at a time, is well organized, has a sense for detail, and must speak and write English fluently.
About the Company
Air Alsie is the leading business aircraft management company in Northern Europe. We manage, operate, charter and perform maintenance on a wide variety of state of the art business jets ranging from Cessna Citations to Dassault Falcon 8X. You will become part of a privately owned company with a goal to grow and stay the leader in the industry and our markets. Currently we operate a fleet of 19 aircraft, with intentions to expand this number.
For more information about the position please contact Technical Manager Klaus Rasmussen KER@alsie.com or Planning Manager Frank Petersen FRA@alsie.com by
phone +45 7442 9888 or  e-mail. Subject field should state: JOB OPENING PART M PLANNER
Deadline for applications is as soon as possible. All applications must be sent directly to Klaus Rasmussen and Frank Petersen via e-mail. Applications must include CV and documentation of relevant courses and experience.
Expire: 14.06.2018