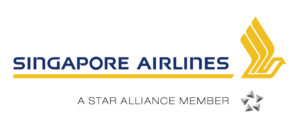 We are looking for a new In-house Account Sales and Admin to join our Nordic office in central Copenhagen ideally
from 1 st March 2019.
What we expect of you
Outgoing, and in position of an amazing customer service gene, self-motivated and results-driven.
Good communications skills to articulate the unique selling points of our product and service.
Be able to help our agents and corporates with any questions as to the SIA Service, fares, rules and conditions. This for all brands in our portfolio
Be able to work with a sales target as set by management.
A team player who will support our sales force on all sales related matters when they are away from office.
Can speak fluent Danish or any of the Nordic languages and a high level of both written and spoken
Assist in day to day work in our Digital team and support their marketing activities in the Nordic
Excellent knowledge of Amadeus
Good knowledge in Microsoft Office is a pre-requisite.
In addition, experience from the travel or airline industry is preferable.
The job demands some traveling, both domestically and abroad.
What you can expect
As an employee of Singapore Airlines, you will represent one of the world's best airlines in a fast paced and challenging industry. You will have contact with many different nationalities and cultures, with colleagues from around the world.
We offer a wide range of courses, both with personal and professional development. We offer a competitive salary package and travel benefits.
Working hours are Monday to Thursday 9-17 and Friday 9-16.30 in the center of Copenhagen.
Applications in English from interested candidates, including a CV and salary expectations should be sent to amihan_valenzuela@singaporeair.com.sg by 18th of JAN 2019.
Please mark your application "Application for In-house Account Sales and Admin Nordics".
Singapore Airlines thanks all candidates for their interest; however only those selected to continue in the process will be contacted.
We are looking forward to your application and to welcome you to our team.
Expirer: 18.01.2019