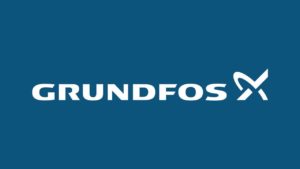 What do we offer?
As one of our Travel Consultants has been offered new opportunities we are looking for a new colleague to join our team in Travel Services.
Do you have in-depth experience with the Amadeus system? And would you like to support your travelling colleagues in Grundfos by providing an outstanding service? As our new travel consultant in a well-established company which values employee satisfaction, motivation and enables a work/life balance, you will enjoy the same challenging tasks, which you experience in a travel agency.
You will join the Global Travel team with 5 skilled travel consultants, responsible for travel management for 35 European Grundfos companies. We each manage between 2.500 – 3.000 transactions per year. Apart from the travel consultants and a tariff expert from American Express GBT, the travel team includes a travel security responsible, a Lead meeting manager, an assistant and finally Grundfos' Global Travel Manager. You will refer to Team Lead Louise Nørreris Lambertsen.
What is the job about?
As a travel consultant, you will spend most of your time organising travels from beginning to end based on our global travel policy. This includes flights, accommodation and transportation for Grundfos colleagues to destinations all over the world. You will receive requests through our order system, by email or by phone, and most of the time will be spent booking travel arrangements in the Amadeus booking system.
Your tasks include:
Providing high quality service and advice for Grundfos travellers by phone and email
Following up on bookings
Rebooking and changing flights, hotels etc.
Providing ad hoc support and service to travellers who are "en route" if they find themselves in a situation where their flight has been delayed or cancelled.
What do you need to apply?
You have 2+ years of experience as a business travel consultant, most likely from a travel agency.
You are an experienced Amadeus user.
Preferably, you are familiar with Momondo Travel Manager – however, this is not a must.
You communicate fluently in Danish and English, and ideally also German.
You are highly structured and have an eye for details and you exhibit strong data discipline.
To succeed in this position, you are ready to make the switch from being an external partner to engaging in a large organisation. Needless to say, you love to support and deliver a world-class service. In addition, you thrive in an occasionally hectic environment and act quickly in unpredictable situations. Being a positive strong team player is a key competence in this position, and it motivates you to be part of a team that takes a common responsibility.
Additional information:
If you have questions or want to know more about the position, please contact Team Lead Louise Nørreris Lambertsen on +45 87 50 15 22 or + 45 29 90 72 01.
If this job sounds appealing to you, please send your resume and motivation letter as soon as possible by clicking on "Apply". We take candidates into the recruitment process continuously and close the position down once we have found the right candidate.
We look forward to hearing from you.
If you want to dig deeper into the Grundfos universe, please visit us on LinkedIn: www.linkedin.com/company/5195 or our YouTube channel: https://www.youtube.com/watch?v=zwY54t455CU.
Deadline: 2018-11-30
Location: Bjerringbro, Central Denmark Region, Denmark
Employment type: Regular
Hierarchy level: Professional Level (some years of experience)
Job category: Sales